What Our
Clients & Partners

Say...
Wholesale Mortgage Source was a fabulous company to work with. Dereck Dodd was amazing to work with. I was very nervous about the process, having never gone through it. Dereck made it so simple and easy. I kept waiting for it to get difficult and it never did. If you are needing help with financing for your home purchase Dereck Dodd, with Wholesale Mortgage Source is best! –Lara Nielsen
Our Loan Officer, Dereck Dodd, was very knowledgeable of the process and extremely helpful. He was able to get our loan completed, when several other companies told us that there were no loan products to fit our needs. He put 110% into getting us what we needed. I would highly recommend him to anyone looking for a mortgage loan. –Raymond Miles
Brian went out of his way to make the loan process easy and fast. Three weeks from offer to closing on a conventional mortgage. Thank you! –David Stuebe
Brian was amazing! I know a lot of lenders and he was able to beat out everyone and give me the lowest payment given my situation. I will definitely be referring others to him in the near future! –Diamond Shirley
Brian was great to work with. We made an offer on our house and closed in less than 30 days. Brian made it easy to do business with and replied to any questions my wife and I had in a timely manner. Would definitely recommend him for all your mortgage needs. –Michael Ziner
My wife and I recently moved from Texas. My co-worker highly recommended Brian's services, and we could not be more pleased. Easily the fastest close on our new home, and with a great interest rate as well. Thanks for the hard work! –Joshua Routin
Brian goes above and beyond! He understands Customer Service and delivers. I have worked with him several times and he delivered! –Premier Designer
Brian Curl and his team is one of the best team in the USA. They did their job very fast and honestly. Please do not hesitate to talk to Brian for your mortgage, he will help anytime. For my mortgage he did great job. Thank you very much Brian and your team again. –Sujeewa Hapuarachchi
I have worked with Brian several times over the years, on each occasion he has provided exceptional service. If you're looking for a professional loan officer that goes above and beyond for his clients, Brian is the one. His honesty and work ethic is invaluable. – Natoya hopper
Great experience, highly recommend. Brian was knowledgeable about every aspect of our refinance and went above and beyond to accommodate our needs. This is a trustworthy person who knows what he is doing! -Lisa Francis
Brian Curl and the entire team was outstanding! We had a fairly complex transaction with a tight deadline. Brian was able to make everything fall into place seamlessly. I would highly recommend him and will use him again if I have another opportunity. -Thomas Roller
Brian Curl from Wholesale Mortgage Source LLC has helped us get a great deal on the home loan. He gave us very competitive rates. I have never seen such a pro-active agent before. Because I am a first time home buyer he walked me through every step with lots of patience and commitment. He was patient and answered all my queries through the loan process. I would have given him more than five stars if there was an option. You would never be disappointed if Brian is involved in your loan process. He is simply a great agent to work with. -–Madduri Srinivasarao
Brian got us the best rate and lowest closing cost in town. Outstanding service! He got us to the closing table in less than 20 days. –Brice Darling
Brian is by far the best finance guy for your home buying needs. This is the second time in that past year that we have used him. He's professional, efficient and very easy to talk to. He definitely knows his field! We highly recommend him! –Bradley Hunt
You can defend on Wholesale Mortgage Source for financing, especially when you are first time home buyer. They are very helpful, they will guide you until to the closing point. Thank you Brian Curl for helping my son secure the best mortgage. I will recommend your company to everybody -Flora Adler
Brian was great! He helped out when I had questions, offered advice and did everything he could to make the process as smooth as possible. We closed in record time, and I am now happily enjoying my home. –Brandon Vish
I would highly recommend Brian Lee Curl. We were first time home buyers and he took great care of us. He walked us through the entire SHORT process and was always available for our many many questions. He was amazing! –Nick Helson
Brian curl is a fantastic loan officer. He is always available when you need him which was very convenient for me. He also had a great attitude and was always willing to help with any questions I had. I highly recommend this loan officer. -Austin Kyser
Brian Curl is very experienced in the mortgage industry and my wife and I trust him 100%. I would highly recommend Brian to everyone looking to get the best loan at the best rate. We closed our refi last week to pay off kids student loans "YAYY!!! and the entire process was seamless. HAPPY WIFE, HAPPY LIFE!!! -Dave Tofaute
I would highly recommend Brian Curl. We were first time home buyers and the house we loved had its challenges. He went above and beyond expectations and got it done. He was extremely helpful in the million questions we had and always responded quickly. –Tasha Wedding
Brian Curl was professional and easy to work with. My mortgage broker from Texas helped me reach out and find him when my wife and I moved to Kentucky 4 years ago. Brian was quick to respond to all questions and provide full and detailed answers. With his quick work, we were done submitting all paperwork and approved in no time at all. I would highly recommend using Brian to help you shop for your next mortgage. -– Paul Cason
Brian met or beat all expectations. The sellers of the property needed a quick close. Brian was almost too quick! Thanks again for everything, you made the whole process very easy. -Robert Burke
Brian and his team went above and beyond for us. We had some speedbumps, but made it. Thank you for everything. –Vicki Newby
Wholesale Mortgage was a lifesaver! After time and time again being denied a home loan, Brian with Wholesale Mortgage pulled through for me! He was extremely helpful every step of the way and was positive the entire experience even though I presented him with a few bumps in the road. Because of Brain and Wholesale Mortgage I was able to purchase my first home! Highly recommend Brian with Wholesale Mortgage!! Thanks for everything Brian! –Lacy Rauch
BRIAN CURL is the best. I had an obstacle that restricted me from getting final approval. I had accepted the fact my dream home and money were lost. I called Brian and explained this wa too much undue stress and maybe in a few months we will revisit purchasing a home. I thought we were over and done.The following day Brian sends me an e-mail and says I can make it happen with no more stress or e-mails until I get your closing date. Well..I got an e-mail that said CONGRATULATIONS, and a lower interest rate. Don't no how he did it, but he came thru on his word. I would recommend Brian Curl and his team a million times over. THANKS AGAIN!! -Dana Bible
Brian really came through for us like no one else. He handled matters quickly and easily. I would recommend him to anyone. Moving in our dream home now! -Joan Moser
Brian was the absolute best. Always responsive (even on weekends), professional, knowledgeable, and very kind always. We were more than a little nervous going through this process, we had tried it twice before with two other lenders and it was a nightmare! Going through the process with Brian was like a dream, we couldn't believe how easy it was compared to our other horrible experiences. Hopefully, we won't ever move again since Brian helped get us our dream home, but if we do, I wouldn't go anywhere else for a lender. I have recommended him several times already to friends and family. BRIAN CURL IS THE BEST!!! -Michael and Lauren Asher
Brian, thanks again for your hard work and getting our loan to closed so quickly. We are very happy with the work you did and even though we don't know anybody out here yet, if anyone asks us, we would recommend you. We are very excited to move in today. -Matt and Nicole Weiershauser
Brian was the best loan officer that I could ever work with to do my mortgage. He took his time and found the right loan that was good for me and my family for our dream house. Brian, thank you so much for the time and effort you put into finding us a loan. I will always refer people to you. You are a loan officer people can trust. -Brandon Dawson
I worked with Brian for my home loan. I have went through the mortgage process multiple times and it can be a hassle. Brian did an amazing job being thorough with what he needed, quick to turn around items in his court, and diligent to set and manage expectations of third parties. If you are looking for someone to make the process less of a hassle Brian Curl is that person. -Tim Brewis
We contacted Brian immediately when we needed pre-approval to buy a new home. This was our second time working with him, and he proved once again to be competent and hard working. These days the loan process is long and tedious and Brian was always patient and understanding with all of our questions and concerns. He always answered his phone, text, and emails promptly and that is exactly what we needed throughout the process. I highly recommend working with Brian. He is in the business to get you into the right loan for your personal needs. -Colleen & CJ Sciortino
My experience with Brian was excellent from beginning to end. I was a first time homebuyer and had many questions but Brian was very patient and informative. He always was available and went above and beyond! He made every step of the home buying process easy and simplewhich allowed me to get in my new home very fast! I will always recommend Brian to anyone I know in the future. Having known Brian since high school, I enlisted him to handle my new home financing. Brian worked with me for close to a year before I found a house that I liked (what can I say, I am a little picky). When I found my dream home, Brian arranged for 100% financing with a USDA Rural Housing Loan. Everything went smooth, Brian kept me informed via email, text and phone. He's not only a great friend but also the greatest mortgage loan officer I've ever worked with! -Matthew Martin
I had a much better and smoother experience when refinancing my home than when I purchased my home last year through another company because of his attentiveness and the feedback I received. Brian was always very patient, detailed and professional. He kept clear and open lines of communication which I loved. I have since recommended him to my best friend who is also very pleased and highly satisfied with the service he is offering for her being a first time homebuyer. She was a little apprehensive at first because of all of the challenges that I experienced when purchasing my home but Brian has made the process much smoother for her. I would definitely recommend his expertise and service to friends and family in the future! Brian gives his customers Hope! -Deneetra Belmar
I was a first time home buyer, friends and family members were telling me horror stories of the loan process, especially the underwriting. Through the whole process I was waiting for the ball to drop, but it never did. Surprisingly everything went smoothly and I have been enjoying my house for seven months now. -Shannon Petersen
Thank you again for all of the long hours, answering my millions of questions; all the thousands of emails, texts, phone calls after hours, and waiting 4 hours with me bringing me Panera Bread at the closing. Your hard work put into helping me get this dream accomplished at only 22 years old is more than appreciative. Especially when I know it wasn't the easiest loan to help me get. I will without a doubt be coming to you in the future! -Michelle Mazzoni
My home buying process was SUCCESSFUL with the help and guidance of Mr. Curl. I didn't know much about buying a home, but Brian was always available and very responsive to any and all of my questions. I received a $20,000 down payment assistance for my home, with the help of Brian. He helped assist me with obtaining all the needed financing for the Kentucky 1st time home buyer down payment assistance program. I am so blessed to have a new home and a big thanks goes to Mr. Curl for that. I worked with Brian Curl at Swan Financial on a refinance of my home loan. We did all our communication via cell phone and computer and it was the easiest process I have experienced. Brian was very professional and prompt with all questions and responses. I would definately recommend him and Swan to anyone and everyone. Thanks Brian. -Carrie Washington
Needed a quick closing and got one!! All went smooth and no stress or issues to speak of. During a potentially stressful event, working with Brian was smooth sailing. Very friendly and personable, and would recommend and use again. -Sharon and Kevin Anthony
Brian's Mission To exceed each person's expectations of customer service and follow up, from loan application to loan closing and beyond. was clearly achieved in every phase of our recent refinance. With a desire to take advantage of the rate environment at the time, we did a simple inquiry on the internet and of course were bombarded with offers. After researching our options we decided to start the process with Brian and Swan Financial based upon customer testimonials and his background and longevity in the business. The entire transaction was handled professionally and efficiently. Brian reviewed our situation and we determined together that a VA loan would be the way to go. I had challenges with the process of obtaining my VA certificate and Brian quickly assumed the responsibility of taking care of that. True to his word, he was able to make everything that came up a non-issue. During the process the servicing of our existing mortgage was sold from one bank to another. We were really concerned about the transaction being delayed. Brian made this no problem and never missed a beat. One of Brian's strengths is his ability and willingness to communicate in whatever form worked the best for them. I prefer to scan and email documents and Brian was fine with that. Brian and his staff confirmed receipt of every communication, regardless of form. I found that to be exceptional service. If we need mortgage loan assistance in the future we will definitely be giving you a call. We have been happy to recommend Brian to anyone we know who could use his services and expertise. Thanks again for the personal, professional service! -Bill & Donna Goulet
I first sought information about refinancing online. Afterwards, I received various replies from agents with information about how they could help my husband and me. It was Brian Curl, however, with whom I felt most comfortable. He was not pushy at all; rather, he simply offered to send information for us to look over with no obligation. Talking to him over the phone put me at ease about possibly working with someone not at a local bank or institution. Throughout the entire process, promised deadlines were met or, if other business was needed to be taken care of, we were fully made aware of what was to take place. Any time my husband or I had questions, there was immediate response and reassurances. The entire process took less than a month. I so appreciate the lighter mortgage load and the savings we will see over these upcoming refinancing years. Thanks, Brian! -Donald and Melissa Conway
I contacted Brian after being turned down by two different banks. On our initial phone call Brian took the time to explain the mortgage refinance process in depth before gaining any of my information. To my surprise Brian was able to get me pre-approved for a loan the same day, I actually closed on my home within 30 days. I definitely would refer Brian to my friends and family as he is dependable, honest, and efficient. -Natoya Hopper
Brian met or beat all expectations. The sellers of the property needed a quick close. Brian was almost too quick! Thanks again for everything, you made the whole process very easy.. a month ago-robert burke
Brian Curl was professional and easy to work with. My mortgage broker from Texas helped me reach out and find him when my wife and I moved to Kentucky 4 years ago. Brian was quick to respond to all questions and provide full and detailed answers. With his quick work, we were done submitting all paperwork and approved in no time at all. I would highly recommend using Brian to help you shop for your next mortgage. -4 month ago-Paul Cason
Brian Curl was great to work with and did an amazing job on mine and my husbands home buying process. The communication was by far the best experience we have ever had and would answer any questions we had at any time of the day including weekends. He went above and beyond to make sure we got our perfect family home. My husband and I would highly recommend him to anyone. -3 month ago-Amanda Kidd
Brian got me preapproved for more than anyone else could and at the lowest rate. It was easy to work with him through email and electronic documents. I really appreciate his quick communication. -a month ago-Mark Weaver
Brian is so great to work with. Very communicative, efficient with the process of buying a home. I couldn't be more happy with his service. He is my Mortgage Guy for life! -a month ago-Matt Rouhan
We were first time home buyers, and meeting Brian was Godsend. He guided us through the process and was very patient with us. He is outstanding! The whole process of pre-approval to closing took less than a month(Nov 4 – Nov 30)! I will highly recommend him in a heartbeat. He is the best! -3 month ago-Cephas Idan
Brian was excellent and made the whole process extremely easy to understand for my wife and I, I would highly recommend giving him a call. -3 month ago-Jim Caudill
Brian was very helpful and accessible. Every time we had a question or concern he was available. Home Buying made easy. -a month ago-Araceli Pena
Brian was with us every step of the way throughout our home buying journey. Very professional, and so kind and warm. We will choose him over and over again. -a month ago-Gertrude Idan
My name is Dien,Kim,I recently was refinancing my mortgage from Wholesale mortgage Source LLC ,Brian Lee Curl was my mortgage broker ,he also ran my mortgage's documentation very quick and honest ,he was professional to helped me for 2 weeks , I did applicant from Jan 18 /18 end Feb, 2 -18 I got closing ,and i'm happy about that and I also appreciated Mr Brian Curl sincerely,Dien Kim -3 month ago-Hue Phap
Shopped around aggressively and Brian had the best rate I found. Process was seemless never thought buying a house could be this easy. Very knowledgeable and kept us well informed. I won't go anywhere else next time I buy a house. -5 month ago-Casey Jones
Brian provided outstanding service! I am so glad I found him! This was simply the best mortgage experience I have ever had! I would highly recommend Brian and Wholesale Mortgage to anybody looking for a smooth experience with excellent communication, timely results, and personal attention!! -6 month ago-Justin Hawkins
Brian is top notch and I would easily recommend him to anyone! -a month ago-Scott Welty
I can't thank Brian enough. He saved one of my client's $100's of dollars a month. Got financing for other's, when no one else could do it! His patience and professionalism are so appreciated! I would give him 10 stars if it were an option. -9 month ago-Tara Harley
Brian is very easy to work with, very professional. I felt he was able to secure for us the best loan for the best rates. -7 month ago-Donn Valladao
Worked with Brian in the past. It Was professional, fast, and a smooth process. -4 month ago-Brian Gribbins
Submit Your Review!
We'd love to hear from you! Use this form to send over details about your experience with our mortgage team.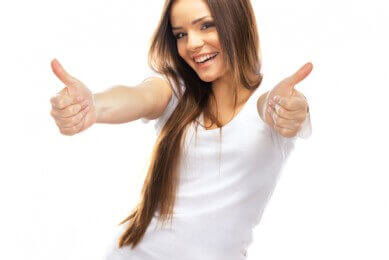 Get Your FREE Pre-Approval Letter Now!